The short answer is, maybe not.
If an email ends up in your spam folder (unless you put it there yourself), there's a good chance that is has been flagged by your email provider as malicious.
This means that the email sender is probably not going to give you a way to unsubscribe from their email, and clicking the unsubscribe link will only trick you into telling them that someone is receiving their emails, leading them to emailing you more!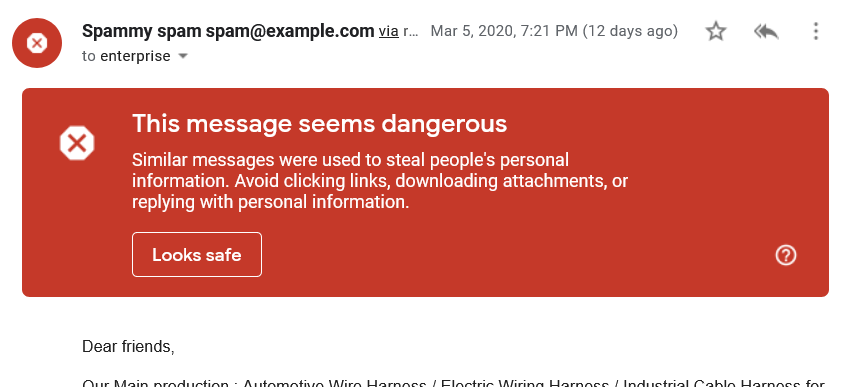 However, due to regular mailing lists being spammy and not making it easy for people to unsubscribe, a lot of the time users will hit the "Send to Spam" button instead of bothering to unsubscribe.
For this reason we still allow you to see your spam folder in Leave Me Alone, so that you can unsubscribe from emails in there permanently. But we suggest exercising caution when unsubscribing from these emails.
To see your spam emails, simple check the "Show spam" option in the Options dropdown here: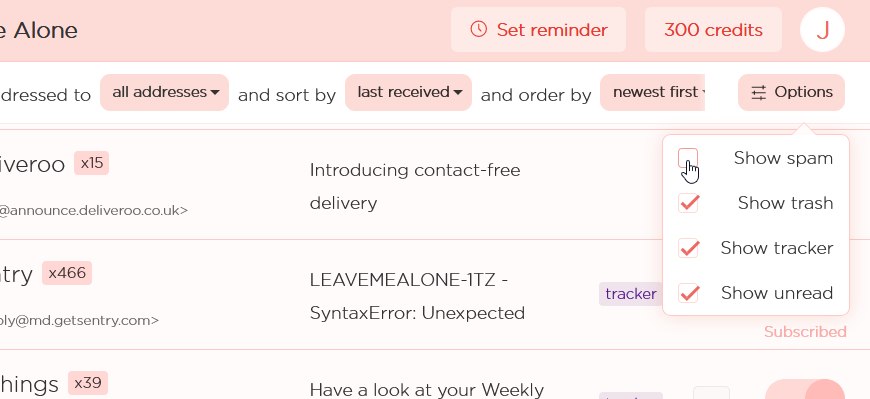 Each spam email in your list will show a spam tag beside it so that you can easily identify which they are and unsubscribe if you like.

Every day we're working on improving the unsubscribe experience, so please let us know if you have any feedback!
And as always, enjoy your clean inbox! 💌