If you've logged into Leave Me Alone recently then you may have noticed that some of the subscriptions in your mail list are sporting some new tags, tracker and unread.
These can be used to help you decide which emails to unsubscribe from and which to keep.
tracker
The tracker tag shows against a mailing list is tracking whether or not you open their emails. Sometimes this is useful for list owners as they can tell who is engaging with their emails, and stop sending to people who are not opening them.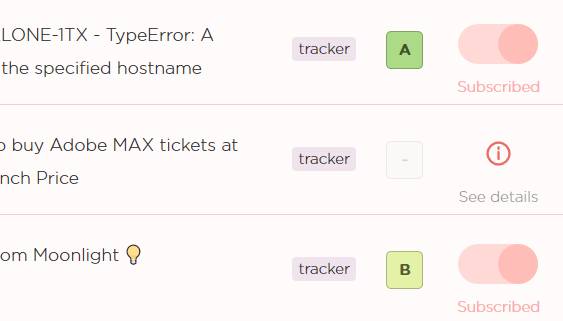 However, some users don't like knowing that they are being surrepticiously tracked when they open mail, so now you can see this and take action if you like!
unread
A good way of knowing if a mailing list is useful for you is to look at how often you open it! The unread tag shows against mail that you haven't opened for over 6 months and you probably no longer need!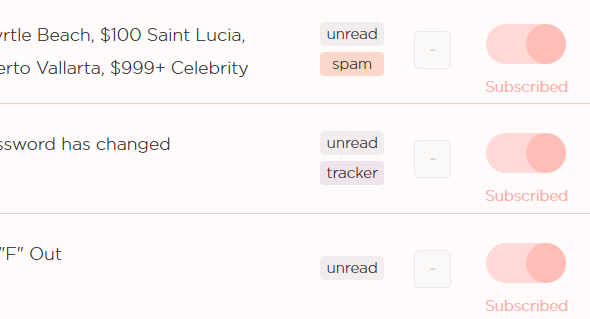 You can also now sort by the "read rate", so you can easily see which mails you don't read much and deal with them.

---
These features are currently only available on connected IMAP accounts, but we hope to roll these out to GSuite and Outlook accounts soon!
We hope they help you choose which mailing lists to unsubscribe from more easily. Enjoy your clean inbox!